The Peugeot Rifter 7 Pax
Enjoy a fresh approach to travelling with the Peugeot Rifter. Distinctive design; expert handling; up to eight seats; BlueHDi diesel engines and the latest connect technology all work in harmony to offer you relaxing and comfortable journeys.
The Peugeot Rifter has a game-changing and distinctive design, which speaks of strength and elegance. This is a multi-purpose vehicle that takes both leisurely and long drives in its stride, and with a height of just 1.90m, make light work of accessing multi-storey car parks.
When it comes to loading and unloading the boot, tight parking spaces are no problem for the Peugeot Rifter. The rear tailgate window* handily opens so you can get into the boot even when there's an obstruction.
The Peugeot Rifter can be equipped with 6 airbags, including 2 front airbags, 2 side airbags and 2 curtain airbags to protect the heads of rear passengers*.*According to version
The Rifter comes standard with a built in GPS, helping you navigate Europe's highways and byways with ease.
Book your vehicle today by calling globalCARS or book online.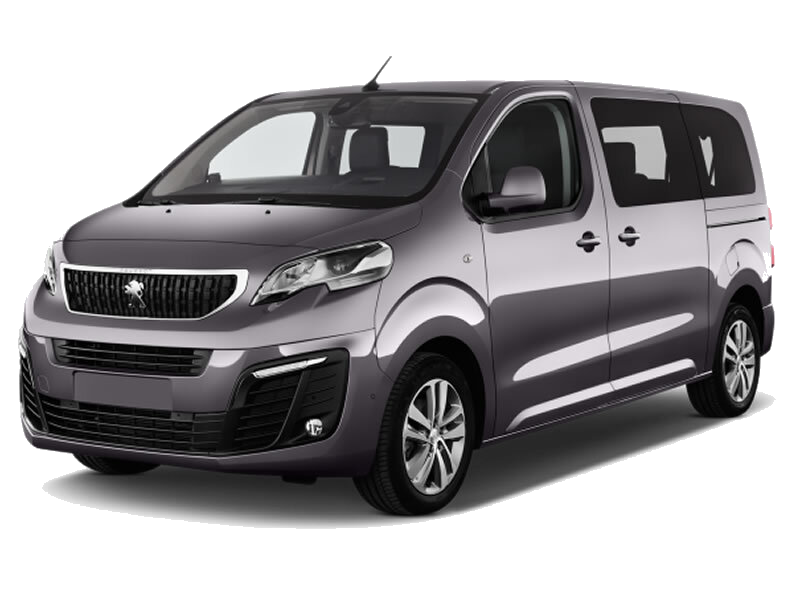 Other key information:
Similar Models:
Toyota HiAce, Mercedes Vito, VW Caravelle, Citroen SpaceTourer.
Occupants:
Seats 8
Recommended luggage:
2 large + 3 medium + 4 small (989 VDA litres)
Vehicle dimensions
(incl outside mirrors)
5.3m long x 2.20 wide x 1.94m high
Boot size
(under luggage cover)
(along floor, under luggage cover): 0.98m deep x 1.62m wide
(or 1.23m between wheel arches)
Vehicle specifications
Detailed Peugeot Rifter Model Specifications
x8

x4

Diesel

Manual or AUTO

GPS

Aircon

x4

x3

x2
Note: All vehicle images & photographs used are only a general indication of your selected model.