The Peugeot 508SW Luxury Wagon
Take the controls and enjoy fresh driving sensations at the wheel of an estate with a modern, sporty elegance, equipped with the most efficient diesel engine in the range.
The boot offers a volume of 512 litres and also provides a clever solution in its Hands-free tailgate. Once opened the entire boot volume is more easily accessible thanks to a Full Access load cover, with a wider and lower aperture than the outdoing car.
The 508SW comes standard with a built in GPS, helping you navigate Europe's highways and byways with ease.
Book your vehicle today by calling globalCARS or book online.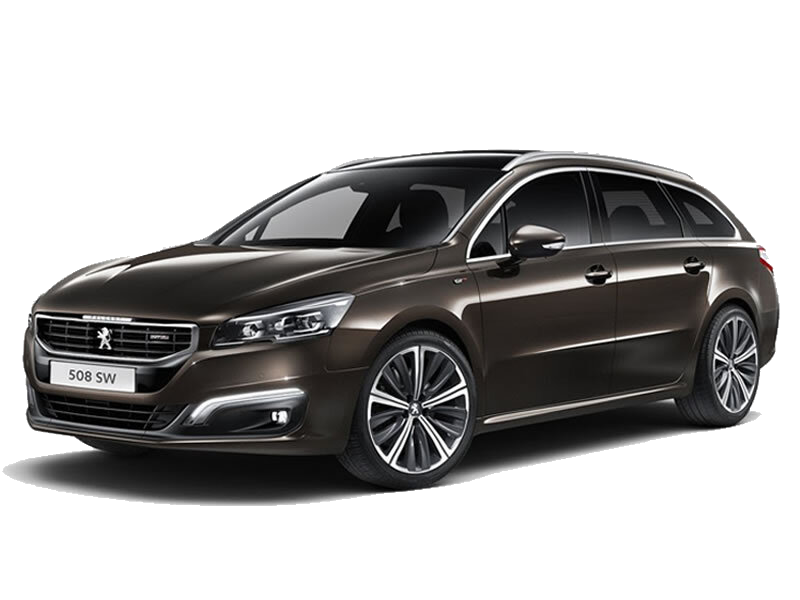 Other key information:
Similar Models:
Mercedes e-Class Tourer, Ford Falcon Wagon, Mazda 6, Renault Tallisman Estate.
Occupants:
Seats 5 (ideal for a family of 5)
Recommended luggage:
4 medium + 3 small ( 530 VDA litres)
Vehicle dimensions
(incl outside mirrors)
4.83m long x 2.07 wide
Boot size
(under luggage cover)
Vehicle specifications
Detailed Peugeot 508SW Model Specifications
x5

x5

Diesel

Manual or Auto

GPS

Aircon

x3

x4
Note: All vehicle images & photographs used are only a general indication of your selected model.