The Peugeot 5008 Family SUV
The all-new Peugeot 5008 breaks new ground as a large seven-seater SUV. Inside, the new generation Peugeot i-Cockpit® offers occupants a futuristic driving experience that both surprises and delights. Whether alone or with passengers, your experience on board the 7-seater all-new Peugeot 5008 SUV is taken to a whole new level.
Agile and manoeuvrable, the all-new Peugeot 5008 SUV has all the dynamic features and acoustic comfort of a premium car. With electrically assisted power steering and extensive streamlining all contribute to exceptional road-holding and driving pleasure.
All-new Peugeot 5008 SUV has achieved the highest possible rating of 5 stars in the 2017 Euro NCAP testing.
The 5008 comes standard with a built in GPS, helping you navigate Europe's highways and byways with ease.
Book your vehicle today by calling globalCARS or book online.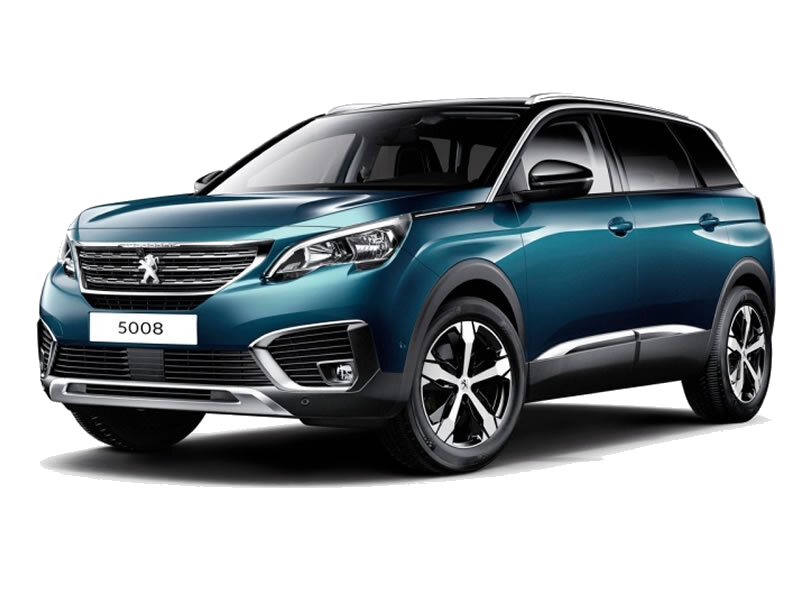 Other key information:
Similar Models:
Kia Grand Carnival, Mazda CX9, Volkswagen Touran, Hyundai Tucson.
Occupants:
Seats 5+2, but ideal for a family of 5, or 5 adults
Recommended luggage:
2 large + 3 medium + 4 small (701 VDA litres)
Vehicle dimensions
(incl outside mirrors)
4.64m long x 2.10 wide
Boot size
(under luggage cover)
0.51m high x 1.03m deep x 1.13m wide
Vehicle specifications
Detailed Peugeot 5008 Model Specifications
x5

x5

Diesel or Petrol

Manual or Auto

GPS

Aircon

x4

x3

x2
Note: All vehicle images & photographs used are only a general indication of your selected model.