The Peugeot 3008 Intermediate SUV
Peugeot has managed to create a desirable and striking family car that will not only look great on the driveway, but it has space for the family, drives well and is very economical.
Available in Petrol or Diesel / Manual or Automatic.
The Peugeot 3008 has a high stance with boxy but dramatic lines, the 3008 makes most other compact SUVs look bland and old-fashioned.
The interior only adds to the feel-good factor, with plush materials like fabric and wood fabrics used across the seats and the dashboard, and a strong sense of quality.
The 3008 comes standard with a built in GPS, helping you navigate Europe's highways and byways with ease.
Book your vehicle today by calling globalCARS or book online.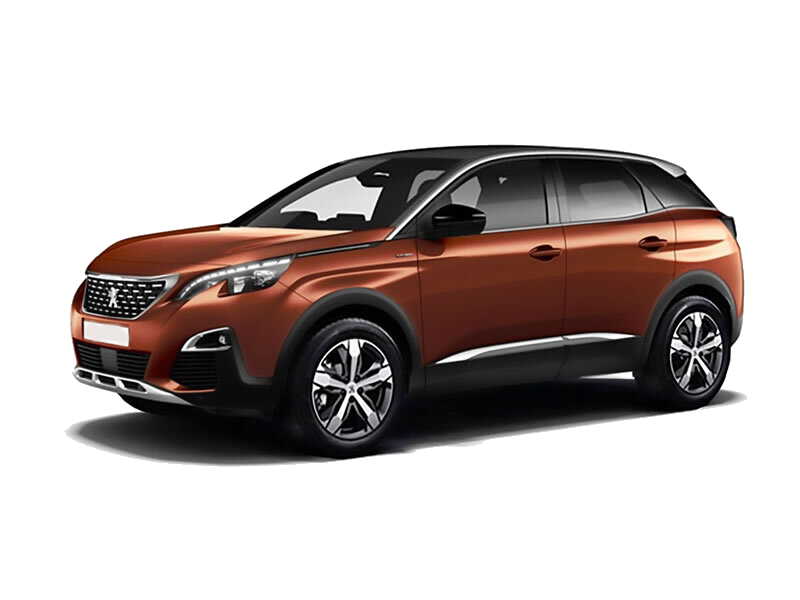 Other key information:
Similar Models:
Citroen C4 SpaceTourer, Volkswagen Tiguan, Nissan Qashqai, Kia Sportage.
Occupants:
Seats 5, but ideal for a family of 4-5, or 3-4 adults
Recommended luggage:
1 large + 2 medium + 2 small (520 VDA litres)
Vehicle dimensions
(incl outside mirrors)
4.45m long x 2.10 wide
Boot size
(under luggage cover)
0.60m high x 0.85m deep x 1.05m wide
Vehicle specifications
Detailed Peugeot 3008 Model Specifications
x5

x5

Diesel or Petrol

Manual or Auto

GPS

Aircon

x2

x2

x1
Note: All vehicle images & photographs used are only a general indication of your selected model.