The Peugeot 208
This vehicle is a perfect economy lease option. Available in Petrol or Diesel / Manual or Automatic and so very economical on European roads.
The Peugeot 208 has a chic and sporty silhouette, with energetic and contemporary proportions (reduced overhang, contained height) and a very tailored style.
The enhanced handset allows a "head-up" view of the analog dials referring to a precision mechanics. Its sober and elegant design, its bright white ambience and its central screen ensure precise and readable driving information.
The 208 comes standard with a built in GPS, helping you navigate Europe's highways and byways with ease.
Book your vehicle today by calling globalCARS or book online.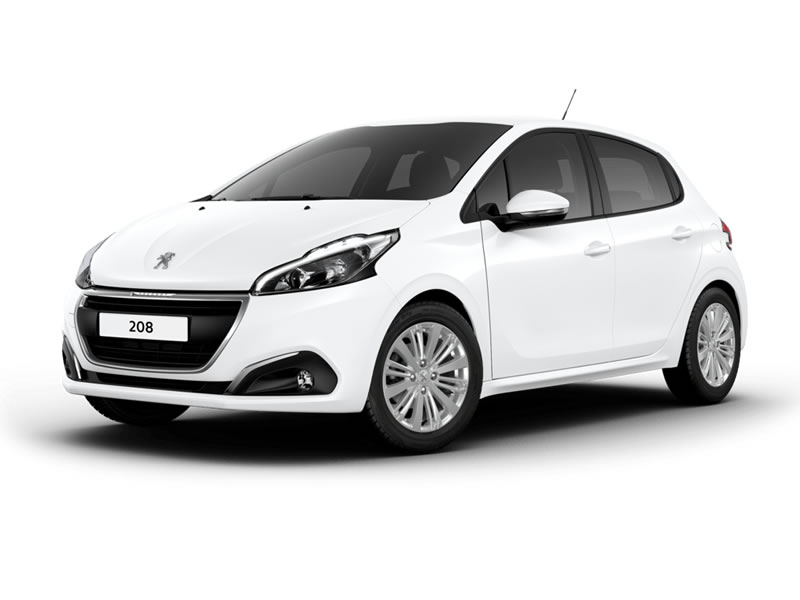 Other key information:
Similar Models:
Citroen C3, Fiat 500, Holden Barina, Hyundai i20, Volkswagen Polo.
Occupants:
Seats 5, but ideal for 2 adults and luggage
Recommended luggage:
2 medium + 2 small (285 VDA litres total volume (dm3))
Vehicle dimensions
(incl outside mirrors)
3.96m long x 2.00 wide
Boot size
(under luggage cover)
0.51m high x 0.70m deep x 1.04m wide
Vehicle specifications
Detailed Peugeot 208 Model Specifications
x5

x5

Diesel or Petrol

Manual or Auto

GPS

Aircon

x2

x2
Note: All vehicle images & photographs used are only a general indication of your selected model.