The Peugeot 2008 Compact SUV
Meet the award-winning 2008 SUV. Encompassing emphatic style with a sporty look, connected lifestyle technology and practical space. This is a compact SUV offering strength and character with control built in. Available in Petrol or Diesel / Manual or Automatic.
The innovative layout in the Peugeot i-Cockpit® makes driving intuitive, agile and safe as the ergonomic driving position helps focus your attention on the road ahead.
The 2008 SUV offers a range of safety equipment to keep you and your passengers safe.
The 2008 comes in 4 different models and all come standard with a built in GPS, helping you navigate Europe's highways and byways with ease.
Book your vehicle today by calling globalCARS or book online.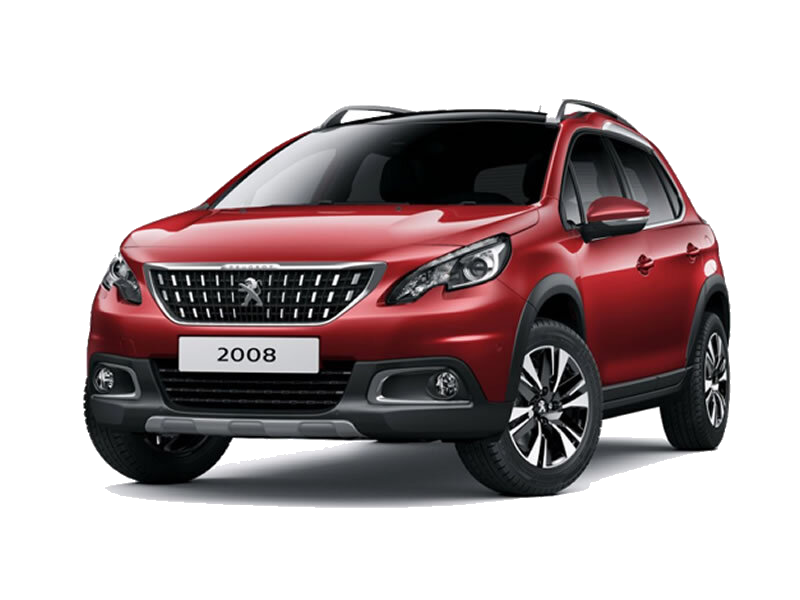 Other key information:
Similar Models:
Mitsubishi ASX, Holden Trax, Suzuki S-Cross.
Occupants:
Seats 5, but ideal for 2 adults + 2 child
Recommended luggage:
1 large + 2 medium + 1 small (360 VDA litres)
Vehicle dimensions
(incl outside mirrors)
4.16m long x 2.00 wide
Boot size
(under luggage cover)
0.514m high x 0.752m deep x 1.042m wide
Vehicle specifications
Detailed Peugeot 2008 Model Specifications
x5

x5

Diesel or Petrol

Manual or Auto

GPS

Aircon

x1

x2

x1
Note: All vehicle images & photographs used are only a general indication of your selected model.