The DS7 Crossback Luxury SUV
This is the DS7 Crossback SUV – DS' first large SUV.
DS7 Crossback SUV stylish high-riding Large SUV aims to challenge the likes of the similarly sized Audi Q5, BMW X3 & Land Rover Discovery Sport. It promises to be the most luxurious car the firm has produced in recent history. The centrepiece of the interior is a 12-inch infotainment screen that sits neatly in the middle of an otherwise minimalist, button-free dashboard.
The brand is keen to market the DS7 Crossback SUV as a technology leader, so even the entry-level version will get active LED headlights with three powered moving elements. These turn to give a 'welcoming animation' as the car is unlocked and allow different lighting modes, with longer-range beam projection at higher speeds and corner illumination (something Citroën effectively invented on its DS saloon in 1967).
The DS7 comes standard with a built in GPS, helping you navigate Europe's highways and byways with ease. It features a USB port / AUX plug too.
Book your vehicle today by calling globalCARS or book online.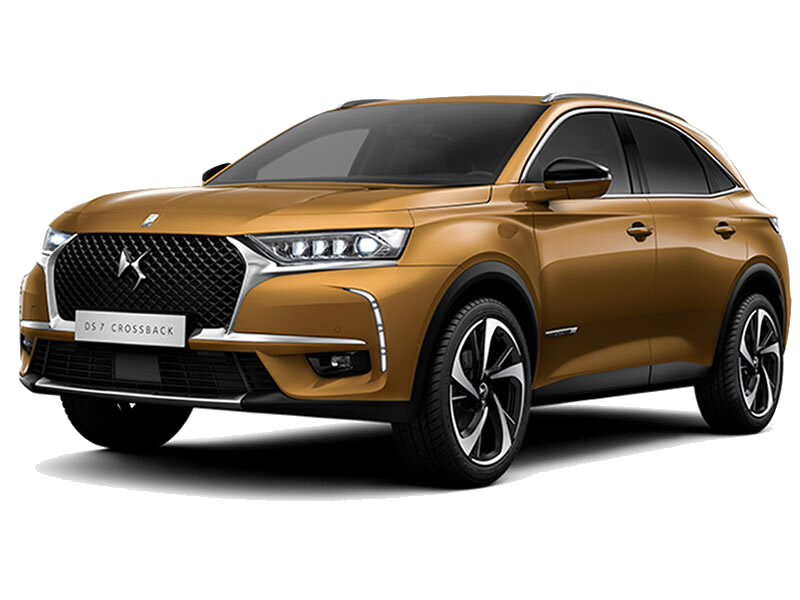 Other key information:
Similar Models:
Audi Q5, BMW X3, Land Rover Discovery Sport
Occupants:
Seats 5,
but ideal for 2 adults + 1-2 children, or 3-4 adults
Recommended luggage:
2 large + 2 medium + 2 small (555 VDA litres)
Vehicle dimensions
(incl outside mirrors)
4.57m long x 2.10m wide x 1.63m high
Boot size
(under luggage cover)
350L
Vehicle specifications
Detailed DS7 Crossback Model Specifications
x5

x5

Diesel

Auto

GPS

Aircon

x2

x2

x2
Note: All vehicle images & photographs used are only a general indication of your selected model.