Renault DACIA SANDERO STEPWAY Economy
Dacia Sandero Stepway is a modern compact hatchback with good looks expressing vitality and versatility.An incredibly spacious interior for the class is a major plus. A tyre pressure monitor, stability control and four airbags comes as standard.The Sandero scored a four-star safety rating in Euro NCAP testing.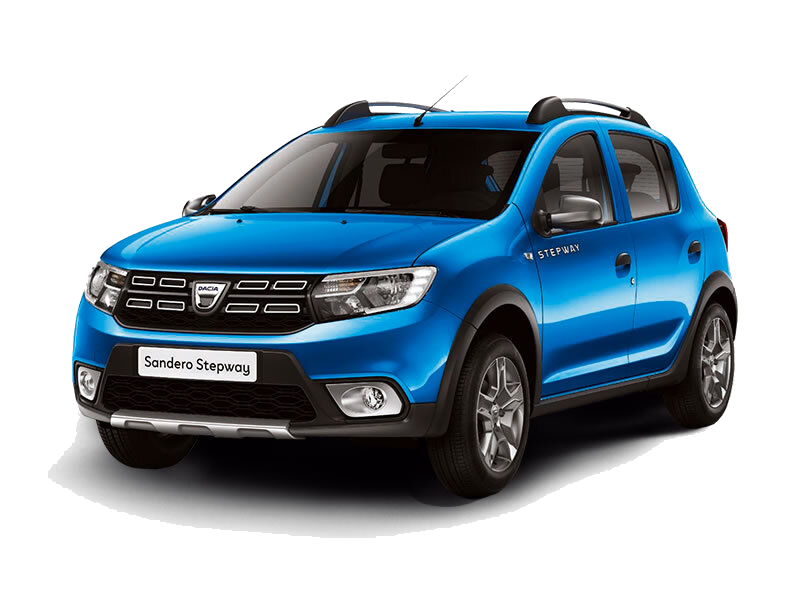 other key information:
Similar Models:
Peugeot 2008, Citroën C3 Aircross, Nissan Juke
Occupants:
Seats 5, but ideal for 2 adults
Recommended luggage:
1 large + 1 medium + 1 Small (320 VDA litres)
Vehicle dimensions
(incl outside mirrors)
1.09m long x 1.99m wide x 1.62m high
Vehicle specifications
Detailed dacia Sandero Stepway Model Specifications
x5

x4

Diesel

Auto

GPS

Aircon

x3

x2
Note: All vehicle images & photographs used are only a general indication of your selected model.