The Citroën C4 Compact
Unparallelled comfort – from seats to suspension!
The brand new Citroën C4 offers a lovely stream-lined design, opening up to one of the most comfortable rides you will ever have. Featuring world-class suspension referred to as "Progressive Hydraulic Cushion", imperfections and changes in road surfaces are barely felt.
The C4 comes standard with a built in GPS, helping you navigate Europe's highways and byways with ease.
Book your vehicle today by calling globalCARS or book online.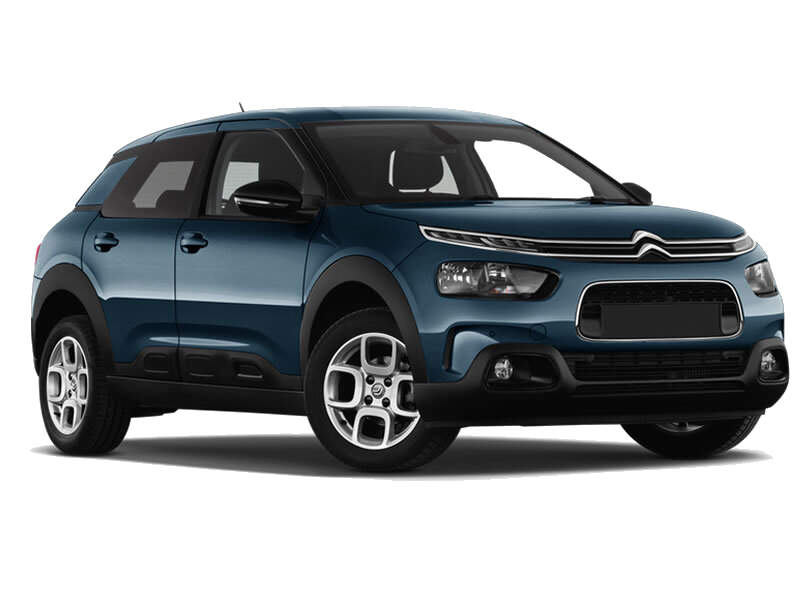 Other key information:
Similar Models:
Suzuki Vitara 4 Door, Renault Captur, Mitsubishi ASX, Peugeot 4008
Occupants:
Seats 5, but ideal for 2 adults + 1 child
Recommended luggage:
1 large + 2 medium + 0 Small
Vehicle dimensions
(incl outside mirrors)
4.16m long x 1.95m wide x 1.48m high
Boot size
(under luggage cover)
348L
Vehicle specifications
Detailed Citroën C4 Model Specifications
x5

x5

Petrol or Diesel

Manual or Auto

GPS

Aircon

x2

x1
Note: All vehicle images & photographs used are only a general indication of your selected model.