The Citroën C4 Grand Space Tourer
The Grand C4 Space Tourer is a stylish and comfortable family car with one very important feature – lots of luggage room. The interior can be reconfigured quickly and easily with rear seats folding flat, and an additional 2 seats folding up from the boot floor.
Note: When used as a 7 seater, there is almost no luggage room, plus these 2 seats are recommended for short trips or short/young passengers. This vehicle can also be used as a 6 seater by using just one of the seats in the luggage area – providing half the luggage volume noted below (soft bags recommended).
The Grand C4 Space Tourer comes standard with a built in GPS, helping you navigate Europe's highways and byways with ease.
Book your vehicle today by calling globalCARS or book online.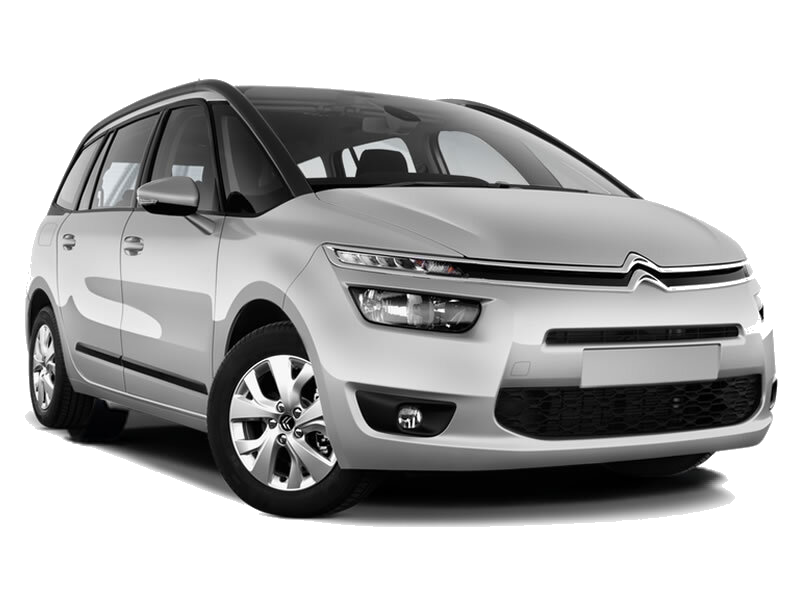 Other key information:
Similar Models:
Peugeot 3008, Volkswagen Tiguan, Nissan Qashqai, Kia Sportage.
Occupants:
Up to 5 adults (or 5 adults + 2 small children if no luggage)
Recommended luggage:
4 large + 1 medium
Vehicle dimensions
(incl outside mirrors)
4.60m long x 2.18m wide x 1.63m high
Boot size
(under luggage cover)
5 Seats: 645L | 7 Seats: 130L
Vehicle specifications
Detailed Citroën C4 Grand Space Tourer Model Specifications
x5

x5

Petrol or Diesel

Manual or Auto

GPS

Aircon

x1

x4
Note: All vehicle images & photographs used are only a general indication of your selected model.